Many businesses use Know Your Customer as a key term or process. It allows customers to verify their identity before doing business with them.
RBI has required digital transaction banks, banks, and other financial institutions that KYC be verified before they can use any of their services. It helps financial institutions to serve you better.
KYC is vital and protects customers and financial institutions against fraud and other illegal activities.
Your KYC must be up-to-date with your Bank in order to open a new account, keep a bank vault, open a mutual fund accounts, or for other types of online investments.
The RBI establishes KYC guidelines for Indian banks and financial institutions.
What is KYC?
KYC refers to the process by which financial institutions verify customer identification and proof of address.
If you open a bank account, for example, you will be asked to show the required paper to prove your KYC (identity and address).
You can use any of the following documents to prove your identity or address: Aadhaar, PAN, Voter ID, Driving licence, etc.
KYC is required
KYC is essential for both the bank and other financial institutions. KYC ensures that the customer is authentic and poses no risk.
The KYC process involves ID card verification, document verification, and face verification. This authenticates the customer and any information provided.
Due to KYC, banking has become extremely secure. RBI has required that all banks keep their customers updated on KYC regularly.
The RBI imposed a severe penalty on banks that failed to update KYC information of customers in many instances.
Liste of KYC documents
The following documents are required to prove your identity and address:
Aadhar card
Pan card
Driving license
Voter identification card
NREGA Card
Ration card
Lettre of the national population registry
For your proof of identity, such as PAN card, you can present one of these documents. A paper can be presented for proof to prove your address such as Voter ID or Driving License.
KYC can still be done even if the person does not have an Aadhaar Card, however, the limit of transactions from his bank account is very low.
What is eKYC?
Electronic KYC is the full form of e- KYC.
e-KYC refers to the electronic verification of a customer's identity through Aadhaar authentication.
India has almost all its citizens today having an Aadhaar Card. If any person's biometric information are recorded on the Aadhaar Card, any individual can use the finger reader to prove his identity.
EKYC can be done quickly and safely. You don't need to sign anything or give any paper.
Your bank must have your Aadhaar details in order to conduct E KYC.
KYC is important
KYC can help people avoid various types of bank fraud.
The government and RBI can monitor all banking transactions thanks to KYC.
KYC assists the government in stopping money laundering.
KYC has decreased funding for terrorist organizations.
KYC in SBI
SBI India's biggest bank has over 42 crore customers.
SBI has to ensure that all customers have the most current KYC information. This is why SBI conducts KYC both offline and electronically for customers.
The RBI rules apply to this big bank.
If you have an SBI account, you can also complete your KYC using the documents listed above.
Other famous forms of KYC
KYC- Know Your Customer- for Business and Professional Organizations
KYC- Kinetic Yield Centre- in Academics
Why is KYC important?
KYC proceduresBanks define banks as taking all necessary steps to verify that their customers are genuine, assess and monitor risk.
These client-onboarding procedures help to prevent money laundering, terrorist financing, and other corruption schemes.
KYC includes ID card verification, face validation, document verification (e.g. utility bills) and biometric verification.
Banks must adhere to these guidelinesKYC regulationsAnti-money laundering regulations and fraud prevention measures.Compliance with KYCBanks are responsible.
Failure to comply with the terms of the agreement will result inHeavy penaltiesIt can be used.
The U.S., Europe and the Middle East have accumulated USD26 trillion in fines for non-compliance to AML, KYC and sanctions-fines over the past ten year (2008-2018). This is not counting the reputational damage that has been done and not measured.
KYC documents
KYC checks are performed by an independent, reliable source of data, documents, and information. To prove their identity, each client must provide proof of identification.Identity and address.
The U.S. Financial Crimes Enforcement Network ( finCEN) introduced a new requirement that banks verify the identity of natural persons who are customers of legal entities. This includes those who control, own or profit from companies.
The bottom line is that a corporate company will need to provide Social Security numbers, copies of a photo ID, passports, and other documents for its employees, board members, shareholders, and directors when opening a new account.
What is eKYC?
India has Electronic Know Your Client or Electronic Know Your Customer.eKYCThis is where the customer's address and identity are electronically verified through Aadhaar authentication. Aadhaar, India's national biometric identification scheme, is called Aadhaar.
Why is eKYC so in demand in India?
This is because 99 percent of the country's adult population have a digital identity. In May 2021, 1,29 miliarde residents received their Aadhaar numbers.
eKYC can also be used to capture information from IDs (OCR Mode), extract digital data from government-issued smartIDs (with a Chip with a Physical Presence) or use certified digital identities and facial recognition online for identity verification.
Mobile customer onboarding is possible.
eKYC, also known as online KYC, is becoming more possible because its accuracy is improving through the use of Artificial Intelligence (AI).
Facial recognition, eKYC and digital account opening
Banks are undoubtedly the most likely area to use facial recognition.
Yet, it promises much.
KYC onboardingOnline facial recognition is hot in 2021.
Why?
Covid-19 encouraged banks and customers to rely more on digital channels and apps.
64% of primary checking accounts openings were done online in Q2 2020, and 36% in branches in the United States.
This isn't going to change.
A Recent Study by Visa and BAI found that the trend would continue even after the pandemic.
Businesses should be mobile-first and create mobile user-friendlyboarding experiences.
The software often provides a liveness detection feature during the identification process (a selfie). This allows you to avoid fake images or spoofing attempts. The Liveness detection ensures that the selfie was taken by a living person.
The results?
Financial institutions can adapt to customer preferences by investing in digital onboarding.Video KYC(video identification) and use biometrics via online and mobile channels.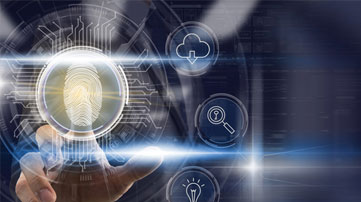 Anti-Money Laundering Directive
The fourth Anti Money Laundering directive (AMLD4) was approved in Europe in June 2017. It contains new rules that help financial institutions protect themselves against money laundering and financing terrorism.
Financial institutions faced new challenges when the enhanced fifth AML directive ( AMLD5) became effective on 10 January 2020.
To minimize risk, improve customer understanding, financial transactions, beneficial owners, and other legal entities.
Stricter Customer Due Dilligence (CDD).
Central administration allows you to manage customer identities and share data.
Directive must be implemented by EU member countries within two years.

KYC process flow
KYC and Customer Due Diligence Measures
Banks and financial institutions must use the KYC policy as a framework to ensure compliance.Customer identificationIt is a process. Its roots are in 2001Title III of The Patriot ActTo provide various tools for preventing terrorist activities.
When registering a new customer, you must implement enhanced Know Your Customer procedures to comply with international regulations on money laundering and terrorist funding.
Banks often frame their customers' statements.KYC policiesThese four elements are key:
Customer Policy
Customer Identification Procedures (data collection and verification, political exposed persons/sanctions list check), also known as Customer Identification Program (CIP).
Part of the KYC process is risk assessment and management (due diligence).
Monitoring and recording of ongoing activities
This involves verifying the identity of a customer through documents.

From digital verification to visual ID checks
This is still a paper-based check for some.KYC formsFill in. SeeExamplesHere.
Others may refer to it as a digital process. It involves verifying an identity document's authenticity or going further to authenticate its holder through additional biometric checks, such as fingerprint or facial checks.
AVerification of digital IDThis process allows a bank to automatically collect customer demographic data. These data can then be integrated into enterprise systems such as CRM.
Streamline the customer onboarding process
Further due diligence and risk assessment are necessary.
Review for PEPs (Politically Exposed Persons).
Financial institutions also need to be awareKeep recordsTransactions and information obtained through Customer Due Diligence.
These requirements should be applicable to all customers, new and old, based on materiality or risk.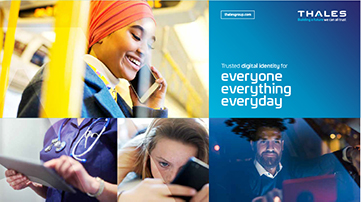 Digital Identity Trusted
For Everyone, Everything Everyday
KYC verification: We welcome innovative approaches
The November 2018 US agencies including theFederal ReserveA joint declaration was issued by the, encouraging banks to be more sophisticated in their approach to identifying suspicious activity.artificial intelligenceAndDigital identity technologies
The European Supervisory Authorities had earlier in the year promoted new solutions for specific compliance issues. They recommend that the EU maintain a common approach to uniformly apply standards throughout the EU.
They expect several types of control. For example, a built-in computer program that automatically identifies and verifies an individual from a digital source or a video source (such as the "built-in" computer application)Facial biometrics"()" or "a security feature that detects images that have been altered (e.g. facial morphing), whereby images appear blurred or pixelated."
Local or regional regulations can challenge the use of biometrics (GDPR in Europe, CCPA California, etc.).
This topic is covered in our September 2020 web dossier.
What can we do to help?
Gemalto has strong expertise in ID verification and can help private customers comply with the new rules.
Verification of ID:
Help banks ensure a seamless customer onboarding experience that is compliant with KYC regulations.
In seconds, our solution will automatically provide the answer.
Digital capture of customer data for instant auto-filling in enterprise data systems
Multichannel identity document verification with adjustable security levels
Optional customer authentication via biometric technologies
The option to assess customer risk through review of sanction, watch or PEP lists
Our system uses the A.I. Our system uses the A.I. approach to learn from data.
It is a Central component Thales has developed the most recent generation algorithms for its ID Verification Systems.