Taarak Mehta Ka Ooltah Chaashmah is one of the most popular and highly rated indian TV Serials. The first episode of Taarak Mehta Ka OoltahChashmah Seriesl was broadcast on Sab TV on 28 July 2008. It is India's longest-running TV Serial.
The Taarak Mehta ka Ooltah Chaashmah cast are among the most highly paid TV Serial actors. Here is the complete cast for Taarak Ka Ooltah Chaashmah (TMKOC), 2020, with their real names.
Contents
Taarak Mehta Ka Ooltah Chashmah Cast / Real Name
Supporting Role
Taarakh Mehta Ka Ooltah Chashmah Timings / Day
Real Name
Role Name
Dilip Joshi
Jethalal Champaklal Gda
Disha Vakani
Daya Jethalal Gada
First – Bhavya Gandhi
Second – Raj Anadkat
Tipendra "Tapu" Jethalal Gada
Amit Bhatt
Champaklal Jayantilal Gada
Shailesh Lodha
Taarak Mehta
First – Neha Mehta
Second – Sunayana Fozdar
Anjali Taarak Mehta
Munmun Dutta
Babita Iyer
Tanuj Mahashabde
Krishnan Subramaniam Iyer
Mandar Chandwadkar
Aatmaram Tukaram Bhide
Sonalika Joshi
Madhavi Aatmaram Bhide
First – Jheel Mehta
Second – Nidhi Bhanushali
Third – Palak Sinhwani
Sonu" Aatmaram Bhide
First – Nirmal soni
Second – Kavi Kumar Azad
Now – Nirmal Soni (again)
Dr. Hansraj Hathi
Ambika Ranjankar
Komal Hathi
Kush Shah
Gulabkumar "Goli" Hathi
First – Gurucharan Singh Sodhi
Second – Laad Singh Maan
Third – Balwinder Sing Suri
Roshan Singh Sodhi
First – Jennifer Mistry Bansiwal
Second – Dilkhush News
Roshan Kaur Sodhi
Samay Shah
Gurcharan Singh Sodhi
Shyam Pathak
Popatlal
Sharad Sankla
Abdul
Ghanshyam Nayak
Natwarlal Prabhashankar Udhaiwala (Nattu Kaka)
Tanmay Vekaria
Bagheshwar "Bagha" Dadukh Udhaiwala
Azhar Shaikh
Pinku
Mayur Vakani
Sundarlal
Monika Bhadoriya
Bawri
Daya Shankar Pandey
Chalu Pandey
Supporting Role
Real Name
Role Name
Asit Kumarr Modi
(Himself), Producer of TMKOC
Kari Irwin Otteburn
Kerry
First – Priya Ahuja
Second – Nidhi Nautiyal
Rita Reporter
Rakesh Bedi
Taraak Mehta's boss
Yash Patel
Magan
Kanti Joshi
Baka
Jatin Bajaj
Bhailu
Anil Yadav
Matka King
Madhushree Sharma
Sunita "Sabziwali"
Abhay Srivastav
Popatlal's Boss
Also, see:Star Plus –Gum Hai kisi Ke Pyar Mein Serial Cast
Comment on your favorite character from Taarak Mehta ka Ooltah Chashmah.

"Taarak Ka Ooltah Chahmah" is an Indian comic-drama television series. The story centers on the lives of families who live in Mumbai's Gokuldham Cooperative Housing Society. It is a family-friendly show that brings together people from all walks of life. The show covers a variety of social issues, and not only their daily lives. Based on Taarak Meshta …"s popular Gujarati column, 'Duniya Ne Oondha Chashma,' the show is based. It was written by Taarak Mehta in the Gujarati weekly magazine "Chitralekha". It was first broadcast on Sab TV in 2008 and is currently one of the most popular TV series. By Surabhi Rawat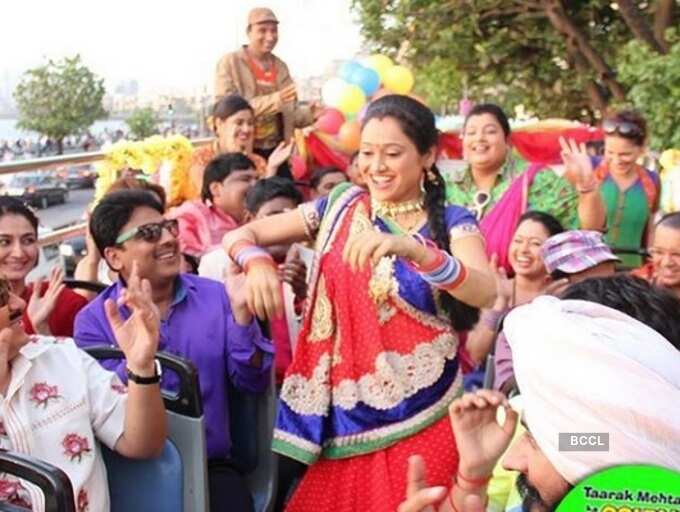 These are the characters of the show:
The Gadas-Daya ben Jetha Lal Gada and Tapu – his father Jayantilal Gada and Tapu – are members of the Kutchi Gujarati Jain families.
The BhidesAatmaram Tukaram Bidi, Madhavi Bhide and Sonu – Marathi family.
The Hathis-Dr Hansraj Hathi and his wife komal, as well as son Goli- (Bihar)
The Sodhis-Roshan Singh Sodhi and Roshan's wife Roshan, and their son Goggi – a Punjabi family that includes a Sikh husband as well as a Parsi spouse.
The IyersA Tamil husband Krishnan Subramaniam Iyer, and a Bengali spouse Babita.
The MehtasTaarak with his wife Anjali, a Gujarati family.
Popat Lal, a bachelor journalist, Abdullah, who owns a shop within the society, Baga, who works in Jetha Lal Gada's electronics shop, are also important characters. Taarak Mehta is the one who often appears to be narrating the episode.READMORE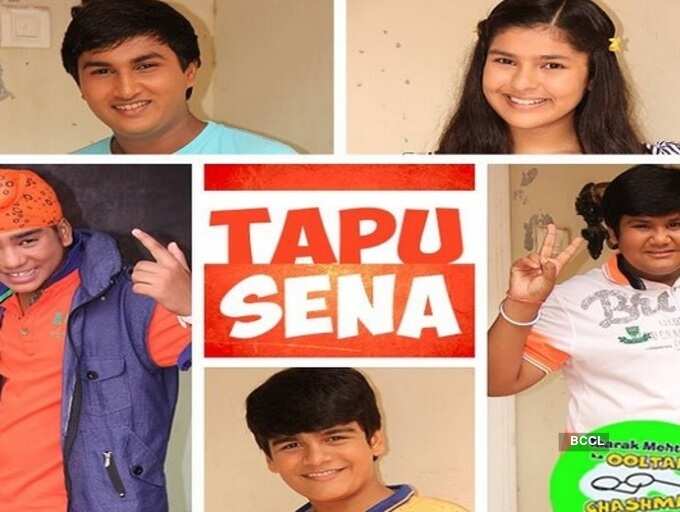 The Tapu Sena is one of the many characters in 'Taarak …'. It includes all the mischievous children of Gokuldham Society, namely Tapu and Sonu, Goggi and Goli. No matter what, the naughty children will always find a way to create new problems and even get out of them.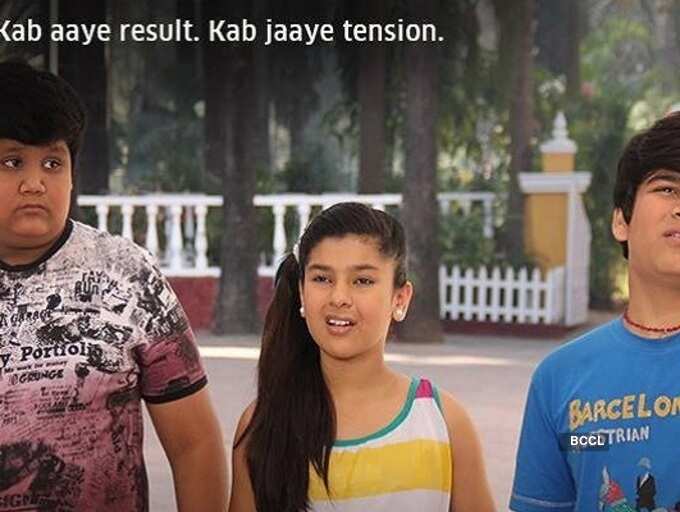 The current show focuses on Tapu Sena's board exam results, and Junior College admissions. Are all the children going to be able to pass with flying colors? Even if they did, would they still be able beat their competition to get into the same Junior College? These issues are being addressed by 'Taarak mehta …', given the increase in anxiety and peer pressure among teens.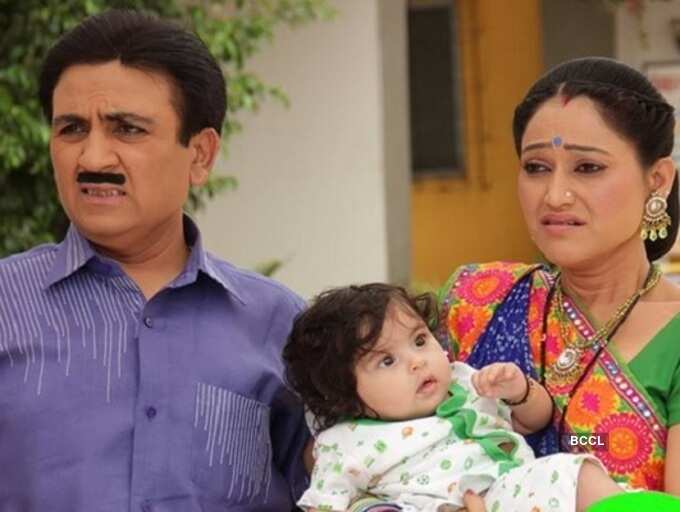 Recently, 'Taarak mehta …' took up the Save the Girl Child issue. Daya Ben found an abandoned baby girl after she went to the temple. After seeing the infant, Daya ben decided to take the baby home until she found her parents. Khushi, the baby girl, was named by all Gokuldham members. They decided to help her find her family and teach her that girls are just as valuable and equal as boys. It all comes down to how you are raised. Khushi's grandparents and parents finally understood her fault and she was reunited happily with her family.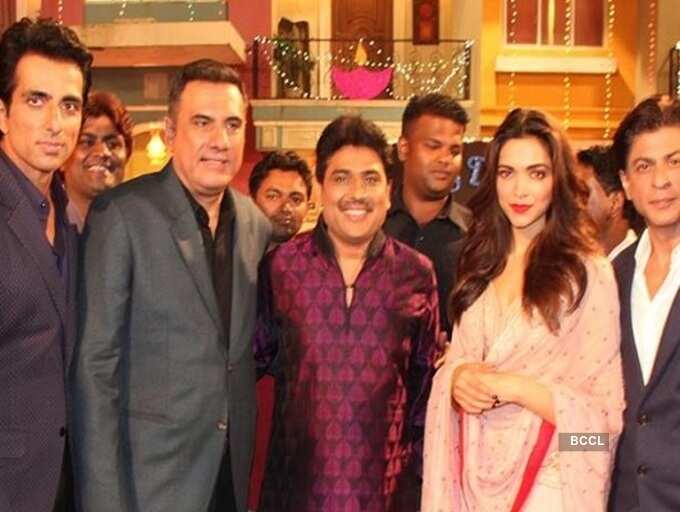 Since 2008, the show has been running smoothly. After the team had completed more than 1000 episodes, the cast was sent to Hong Kong to shoot the final episode. It's also worth noting that Bollywood A-listers often make an appearance on 'Taarak Mehta Ka Ooltah Chashma,' which is a family TV show with a high viewership. This promotion campaign will help promote their upcoming movies. The show has also featured actors such as Deepika Padukone and Salman Khan.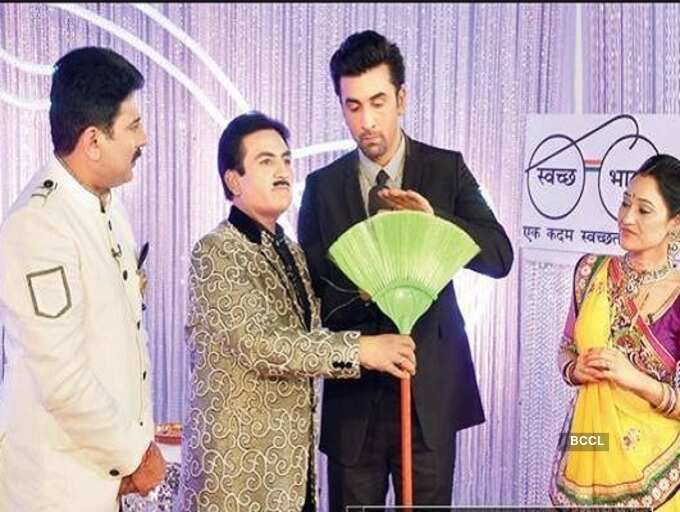 It was interesting that Prime Minister Narendra Modi invited Taarak Mehta Ka Ooltah Chashma to join the first nine Indian citizens to kick-start his Clean India Campaign (Swachha Bharat Abhiyan). The Abhiyan was attended by all members of Gokuldham Society. Disha Vakani, aka Daya Ben, answered the question, "In our show Gokuldham Society is very clean." These civic manners are taught to all members of the society, including children. I appeal to all of our fans to adopt the same conduct in real-life." Jetha Lal Gada, Dilip Joshi, said, "Yes, indeed we are proud. It is a great honor. Please remember that Indian Citizens are responsible for their own cleanliness.