In this blog you are learning about phonepe upi id, paytm upi id, what is upi id, how to find upi id.. You got all information in this blog. This blog is completely explain about phonepe upi id , … I hope you all enjoy this post.
The latest digital payment method in India is the Unified Payment Interface. UPI payments are a popular and widely-used mode of payment in India. UPI payments can be made using your smartphone. This requires both a registered Mobile number and an internet connection.
UPI doesn't require you to share any account information to receive the payment. To receive a payment, you will need to share a UPIID or a QR Code. Different UPI Apps have different UPI IDs and their Handlers. These are associated with your bank account. To receive payment, you will need this UPI ID. This guide will help you answer the question: What is my UPI ID? How can I find it in different UPI apps.
What is my UPI ID?
Many UPI Apps are available for smartphones. Many banks also offer their own UPI payment app, in addition to the BHIM App. There are also third-party UPI apps that are popular, such as PhonePe and Paytm.
Every App has a bank partner to handle UPI transactions. You can use the UPI Handle from this bank, such as @okaxis or @ybl, @okhdfc and @oksbi.
You will need the UPI ID to receive money from UPI. We'll show you how to locate UPI ID in popular UPI Apps.
A. phonepe upi id
1. Open PhonePe app and login with your App ID or Fingerprint authentication.Tap the Profile Icon in the upper left corner of Screen.
2. Click on "My BHIM UPI ID" from the new page.
3. The UPI ID associated to your bank account can be viewed.
4. You can add the UPI ID you choose. Click on the Add New BHIM UPI ID button.
5. You can choose any default UPI ID or up to three UPI IDs to receive payments.
B. UPI ID in Google Pay
1.Open the Google Pay app and login with Google Passcode or Fingerprint/pattern authentication
2. Click on the "Tap on" buttonProfilIcon in the upper right corner.
3. The screen will display the Google Pay UPI ID as well as the default bank that was added to the app.
4. Tap on the bank account to which you wish to change your UPI ID. Then, click on Edit icon.
5. Now you can choose the handler that you wish to use. Choose from @okhdfcbank or @okicici, @oksbi or @okaxis.
6. You can change only the handler, but you cannot change the ID prior to the handler.
C. UPI ID in BHIM App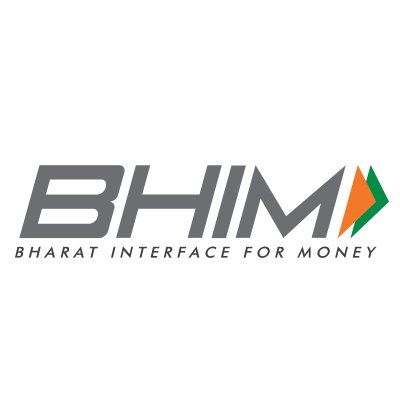 Open the BHIM app on your smartphone and login with 4 digit App passcode.
2. Tap on the main screen to activate itProfilOption from the bottom menu
3. Now you can view your UPI ID and QR code on the screen.
4. You can create a new UPI ID. Click on the right-hand side icon, then choose "Create a new UPI ID".
5. Tap on the Submit button to enter the new UPI ID. Only if the ID is already in use, you can set it.
6. To receive payments, you can now use any UPI ID as your default ID.
D. paytm upi id
Open the Paytm app on your smartphone
2. Log in using the passcode, phone pattern/password.
3. Swipe to the left to open the menu, and then tap on the profile icon.
4. Click on theSettingsOption from the menu
5. Click on Payments Settings to open a new window. Next, select the payment method you prefer.Saved Payment DetailsOption.
6. The app allows you to view your UPI ID and link Bank accounts.
E. UPI ID in Amazon Pay?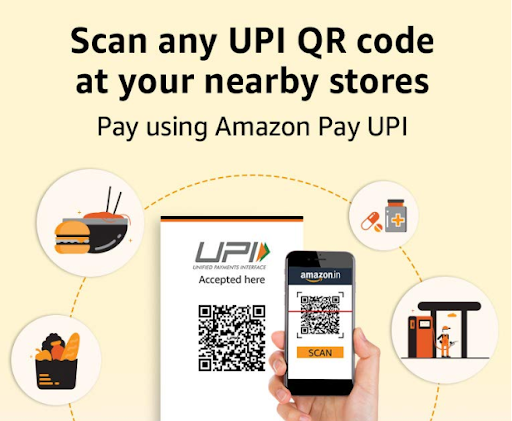 Open Amazon App and swipe from left to open the menu.
2. Click on "Your Account"
3. Tap on the "Amazon Pay UPI"
4. The UPI ID can be viewed in Amazon's app.
5. Tap on the "Create New UPI ID" option to create a new UPI ID.
6. Enter the UPI ID you choose on the new screen and click the Create UPIID button.
You can create three UPI IDs and make anyone your default ID to receive the money.
Summary–
Hope you got a lot to know about phonepe upi id . We have tried to give you phonepe upi id, paytm upi id, what is upi id, how to find upi id , how to activate new paytm upi id, what is upi id here. Along with this, we have told about phonepe upi id , If you still have any question in your mind about phonepe upi id then you can ask us by commenting in the comment box below.
To receive payments from UPI apps, it is necessary to know your UPI ID. This guide will show you how to find your UPI ID using UPI apps such as PhonePe and Amazon Pay. You can contact us via the comments section below if you have any questions regarding the information in this article.