Use the link at the bottom to download the PDF Goa Liquor Price List 2021 PDF.
Pramod Sawant, chief minister of Goa, stated that liquor will go up to 50% higher starting April 1, in Goa. Sawant presented his maiden budget and announced an increase in excise duties, fees, and taxes on liquor sales. The hikes will be between 20%-50% for all types of liquor.
Unintended silver lining for liquor dealers was the state government's decision to impose a 15 day curfew. Alcohol sales, which had been in decline, suddenly soared as drinkers rushed to the stores to stock up on alcohol before the curfew takes effect.
Here is a guide to prepare home made wine during lockdown 🙂
Cheers! Stay safe! Thank you!
Without the extravagant selection of alcoholic beverages at an unbeatable price, the Party Town of Goa will not be the same. Although liquor stores are sometimes called Wine shops, you still get all the liquor. Here is a list of all the beverages you can buy in Goa, along with their respective prices. You will need to be familiar with some terms when asking for liquor if you're new to Goa. A 750ml bottle is known as Full, 375 is Half and 182 is Quarter. It is rare that you will find a 1 liter bottle. Goa is known for its Feni, which is made from Cashew fruit or Coconut. Picking a Feni bottle is a delicate task. There are many duplicates and people may not know the difference. Feni is sweet tasting and you can smell the cashew or coconut when you take a relaxing sniff. Limca is the best pairing for feni.
You can also buy Cutting, which comes in 90ml and isn't sold as such. However, you'll find people who want to purchase a quarter and then share a cut with others who are willing to share the cost. Bars use large, which is 60ml, and small which is 30ml.
The majority of wine shops in this area do not accept credit cards. Make sure you have cash with you when you visit the shop to make your purchase.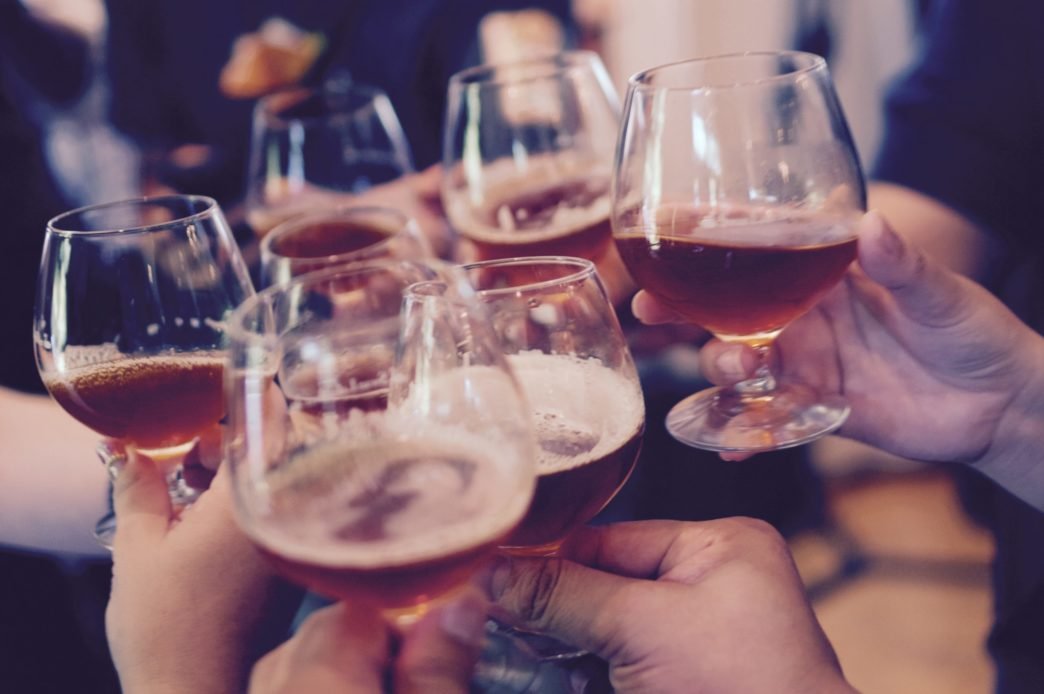 | S.No | Name (Package) | Quantity | Price |
| --- | --- | --- | --- |
| 1 | Arbor Goa Bliss (Bottle) | 330 ml | ₹ 95 |
| 2 | Arbor Easy Rider (Can) | 330 ml | ₹ 95 |
| 3 | Arbor Smooth Criminal (Can) | 330 ml | ₹ 120 |
| 4 | Bira 91 Blonde (Bottle) | 330 ml | ₹ 60 |
| 5 | Bira 91 Blonde (Bottle) | 650 ml | ₹ 120 |
| 6 | BIRA 91 IPA (Bottle) | 330 ml | ₹ 80 |
| 7 | BIRA 91 STRONG (Bottle) | 330 ml | ₹ 80 |
| 8 | BIRA 91 STRONG (Bottle) | 650 ml | ₹ 160 |
| 9 | BIRA 91 WHITE (Bottle) | 330 ml | ₹ 60 |
| 10 | Budweiser Magnum Strong Beers (Bottle) | 650 ml | ₹ 120 |
| 11 | Budweiser Magnum Strong Beers (Can) | 500 ml | ₹ 100 |
| 12 | Budweiser Magnum Strong Beers (Bottle) | 330 ml | ₹ 120 |
| 13 | Budweiser Premium King of Beers (Bottle) | 650 ml | ₹ 120 |
| 14 | Budweiser Premium King of Beers (Can) | 500 ml | ₹ 100 |
| 15 | Budweiser Premium King of Beers (Can) | 500 ml | ₹ 100 |
| 16 | Budweiser Premium King of Beers (Bottle) | 330 ml | ₹ 60 |
| 17 | Carlsberg All Malt Premium Beer (Bottle) | 650 ml | ₹ 120 |
| 18 | Carlsberg All Malt Premium Beer (Can) | 500 ml | ₹ 100 |
| 19 | Carlsberg All Malt Premium Beer (Bottle) | 330 ml | ₹ 60 |
| 20 | Carlsberg Elephant Strong Super Premium Beer (Bottle) | 650 ml | ₹ 120 |
| 21 | Carlsberg Elephant Strong Super Premium Beer (Can) | 500 ml | ₹ 100 |
| 22 | Eight Finger Eddie Beer (Bottle) | 330 ml | ₹ 110 |
| 23 | Eight Finger Eddie Pineapple Sasson (Bottle) | 330 ml | ₹ 100 |
| 24 | Fosters Lager Beer (Bottle) | 650 ml | ₹ 120 |
| 25 | Fosters Lager Beer (Bottle) | 330 ml | ₹ 60 |
| 26 | Fosters Lager Beer (Can) | 500 ml | ₹ 100 |
| 27 | Fosters Lager Beer (Can) | 500 ml | ₹ 100 |
| 28 | Foster's Strong Premium Beer (Bottle) | 650 ml | ₹ 120 |
| 29 | Foster's Strong Premium Beer (Bottle) | 330 ml | ₹ 60 |
| 30 | Foster's Strong Premium Beer (Can) | 500 ml | ₹ 110 |
| 31 | Goa Kings Pilsner Beer (Bottle) | 330 ml | ₹ 59 |
| 32 | Hopper Blonde Beer (Bottle) | 330 ml | ₹ 120 |
| 33 | Hopper Witbier Beer (Bottle) | 330 ml | ₹ 120 |
| 34 | Indus Pride Citrusy Cardamom Premium Lager Beer (Bottle) | 330 ml | ₹ 65 |
| 35 | King Fisher Premium Lager Beer (Bottle) | 330 ml | ₹ 60 |
| 36 | Kingfisher BLUE Premium Beer (Bottle) | 650 ml | ₹ 120 |
| 37 | Kingfisher BLUE Premium Beer (Bottle) | 330 ml | ₹ 60 |
| 38 | Kingfisher BLUE Premium Beer (Can) | 500 ml | ₹ 100 |
| 39 | Kingfisher BLUE Premium Beer (Can) | 500 ml | ₹ 100 |
| 40 | Kingfisher Draught Beer (Can) | 500 ml | ₹ 100 |
| | | | |
| --- | --- | --- | --- |
| 41 | Kingfisher Premium Lager Beer (Bottle) | 650 ml | ₹ 120 |
| 42 | Kingfisher Premium Lager Beer (Can) | 500 ml | ₹ 100 |
| 43 | Kingfisher Premium Lager Beer (Can) | 500 ml | ₹ 100 |
| 44 | Kingfisher Strong Premium Beer (Bottle) | 650 ml | ₹ 120 |
| 45 | Kingfisher Strong Premium Beer (Bottle) | 330 ml | ₹ 60 |
| 46 | Kingfisher Strong Premium Beer (Can) | 500 ml | ₹ 100 |
| 47 | Kingfisher Strong Premium Beer (Can) | 500 ml | ₹ 100 |
| 48 | Kingfisher Ultra Lager Beer (Bottle) | 650 ml | ₹ 150 |
| 49 | Kingfisher Ultra Lager Beer (Bottle) | 330 ml | ₹ 80 |
| 50 | Kingfisher Ultra Lager Beer (Can) | 500 ml | ₹ 120 |
| 51 | Knock Out Refreshing Strong Beer (Bottle) | 1000 ml | ₹ 170 |
| 52 | Knockout Refreshing Strong Beer (Bottle) | 650 ml | ₹ 120 |
| 53 | Knockout Refreshing Strong Beer (Bottle) | 330 ml | ₹ 60 |
| 54 | Knockout Refreshing Strong Beer (Can) | 500 ml | ₹ 100 |
| 55 | Knockout Refreshing Strong Beer (Can) | 500 ml | ₹ 100 |
| 56 | Miller ace strong (Bottle) | 650 ml | ₹ 120 |
| 57 | Miller ace strong (Bottle) | 330 ml | ₹ 60 |
| 58 | Miller ace strong (Can) | 500 ml | ₹ 100 |
| 59 | Miller High Life (Bottle) | 650 ml | ₹ 120 |
| 60 | Miller High Life (Bottle) | 330 ml | ₹ 70 |
| 61 | Miller High Life tin (Can) | 500 ml | ₹ 100 |
| 62 | Royal Challenge Premium Lager Beer (Bottle) | 330 ml | ₹ 50 |
| 63 | Simba Lager Beer (Bottle) | 330 ml | ₹ 60 |
| 64 | Simba Stout Beer (Bottle) | 330 ml | ₹ 90 |
| 65 | Simba Wit Beer (Bottle) | 330 ml | ₹ 70 |
| 66 | The Original Haywards 5000 Super Strong Beer (Bottle) | 650 ml | ₹ 120 |
| 67 | The Original Haywards 5000 Super Strong Beer (Bottle) | 330 ml | ₹ 50 |
| 68 | The Original Haywards 5000 Super Strong Beer (Can) | 500 ml | ₹ 100 |
| 69 | The Original Haywards 5000 Super Strong Beer (Can) | 500 ml | ₹ 100 |
| 70 | Tuborg Booster Strong Premium Beer (Bottle) | 650 ml | ₹ 120 |
| 71 | Tuborg Green Beer (Bottle) | 650 ml | ₹ 110 |
| 72 | Tuborg Green Beer (Bottle) | 330 ml | ₹ 60 |
| 73 | Tuborg Green Beer (Can) | 500 ml | ₹ 100 |
| 74 | Tuborg STRONG PREMIUM Beer (Bottle) | 650 ml | ₹ 110 |
| 75 | Tuborg STRONG PREMIUM Beer (Bottle) | 330 ml | ₹ 60 |
| 76 | Tuborg Strong Premium Beer (Can) | 500 ml | ₹ 100 |
| 77 | UB Export Lager Beer (Bottle) | 650 ml | ₹ 120 |
| 78 | UB Export Lager Beer (Bottle) | 330 ml | ₹ 50 |
| 79 | UB Export Strong Premium Beer (Bottle) | 650 ml | ₹ 120 |
| 80 | UB Export Strong Premium Beer (Bottle) | 330 ml | ₹ 50 |
| 81 | Ultra max (Bottle) | 650 ml | ₹ 150 |
| 82 | Ultra max (Bottle) | 330 ml | ₹ 80 |
| 83 | Ultra max (Can) | 500 ml | ₹ 120 |
| 84 | White Owl Diablo Beer (Bottle) | 330 ml | ₹ 90 |
| 85 | White Owl Spark Beer (Bottle) | 330 ml | ₹ 70 |
| 86 | Witlinger Premium Lager (Bottle) | 330 ml | ₹ 80 |
| 87 | Witlinger Wheat Ale (Bottle) | 330 ml | ₹ 80 |
| S.No | Name (Package) | Quantity | Price |
| --- | --- | --- | --- |
| 1 | 1906 Reserva Beer (Bottle) | 330 ml | ₹ 250 |
| 2 | Asahi Japan No.1 Beer (Bottle) | 330 ml | ₹ 160 |
| 3 | Beck's Ice Beer (Bottle) | 330 ml | ₹ 45 |
| 4 | Beck's Ice Beer (Can) | 500 ml | ₹ 60 |
| 5 | Budejovicky Budvar Czech Beer (Bottle) | 330 ml | ₹ 150 |
| 6 | Christoffel Bier (Bottle) | 330 ml | ₹ 275 |
| 7 | Corona Beer (Bottle) | 330 ml | ₹ 125 |
| 8 | Corona Extra Beer (Bottle) | 355 ml | ₹ 140 |
| 9 | Corona Light (Bottle) | 355 ml | ₹ 140 |
| 10 | Corona sunsets beer (Bottle) | 473 ml | ₹ 280 |
| 11 | Edelweiss Beer (Bottle) | 330 ml | ₹ 180 |
| 12 | Estrella Galicia Beer (Bottle) | 330 ml | ₹ 225 |
| 13 | Fuller's London Pride Beer (Bottle) | 330 ml | ₹ 170 |
| 14 | Geist Dark Hand-Crafted Natural Beer (Bottle) | 355 ml | ₹ 180 |
| 15 | Guinness Draught Beer 440ml (Bottle) | 440 ml | ₹ 375 |
| 16 | Heineken Beer (Bottle) | 330 ml | ₹ 70 |
| 17 | Heineken Lager Beer (Bottle) | 650 ml | ₹ 120 |
| 18 | Heineken Lager Beer (Bottle) | 330 ml | ₹ 60 |
| 19 | Heineken tin Beer (Can) | 500 ml | ₹ 100 |
| 20 | Hoegaarden Beer (Bottle) | 330 ml | ₹ 280 |
| 21 | Hoegaarden Wit Blanche 330ml (Bottle) | 330 ml | ₹ 150 |
| 22 | Kapittel Watou Pater (Bottle) | 330 ml | ₹ 1153 |
| 23 | Kronenbourg 1664 Blanc Beer (Bottle) | 330 ml | ₹ 160 |
| 24 | Leffe Beer (Bottle) | 330 ml | ₹ 280 |
| 25 | Murphy's Irish Stout (Can) | 500 ml | ₹ 500 |
| 26 | Peroni Nastro Azzurro Beer (Bottle) | 330 ml | ₹ 185 |
| 27 | Peroni Nastro Azzurro Birra Superiore (Bottle) | 330 ml | ₹ 130 |
| 28 | Schnieder Weisse beer (Bottle) | 330 ml | ₹ 200 |
| 29 | St. Bernardus Tripel (Bottle) | 330 ml | ₹ 160 |
| 30 | St. Feuillien – Tripel (Bottle) | 330 ml | ₹ 120 |
| 31 | St.Bernardus ABT-12 (Bottle) | 330 ml | ₹ 120 |
| 32 | Stella Artois Premium Lager Beer (Bottle) | 330 ml | ₹ 180 |
| 33 | Stout Super Bock Sabor (Bottle) | 330 ml | ₹ 125 |
| 34 | Tsingtao Biere Beer (Bottle) | 330 ml | ₹ 145 |
S.No
Name
Quantity
Price
1
Greater than London Dry Gin
Bottle
750 ml
₹ 750
2
Mcdowell'S Blue Riband Premium London Dry Gin
Bottle
750 ml
₹ 370
3
Mcdowell'S Blue Riband Premium London Dry Gin
Bottle
375 ml
₹ 285
| S.No | Name | Quantity | Price |
| --- | --- | --- | --- |
| 1 | Beefeater London Dry Gin | 750 ml | ₹ 1900 |
| 2 | Black Jewel Gin | 750 ml | ₹ 590 |
| 3 | Bombay Sapphire London Dry Gin | 750 ml | ₹ 2050 |
| 4 | Finsbury London Dry Gin | 700 ml | ₹ 1100 |
| 5 | Gordons London Dry Gin | 750 ml | ₹ 1989 |
| 6 | Hapusa Himalayan Gin | 750 ml | ₹ 2000 |
| 7 | Hendrick's Gin | 700 ml | ₹ 3485 |
| 8 | Langleys Old Tom Gin | 750 ml | ₹ 2800 |
| 9 | Monkey 47 Dry Gin | 750 ml | ₹ 5500 |
| 10 | Stranger & Sons | 750 ml | ₹ 1450 |
| 11 | Tanqueray London Dry Gin | 750 ml | ₹ 2000 |
| 12 | Tanquery No. Ten Batch Distilled Gin | 1000 ml | ₹ 4850 |
| S.No | Name | Quantity | Price |
| --- | --- | --- | --- |
| 1 | Amarula Marula Fruit Cream | 750 ml | ₹ 1700 |
| 2 | Amarula Marula Fruit Cream | 375 ml | ₹ 850 |
| 3 | Archers Schnapps | 700 ml | ₹ 900 |
| 4 | Baileys The Original Irish Cream | 1000 ml | ₹ 1770 |
| 5 | Blue Curacao Liqueur De Kuyper | 1000 ml | ₹ 1550 |
| 6 | Blue Curacao Liqueur De Kuyper | 700 ml | ₹ 1280 |
| 7 | Borghetti Coffee Liqueur | 750 ml | ₹ 2800 |
| 8 | Campari Bitter | 750 ml | ₹ 3200 |
| 9 | Cointreau Liqueur | 700 ml | ₹ 2600 |
| 10 | De Kuyper Peachtree Liqueur | 700 ml | ₹ 720 |
| 11 | Desmondji Blue Curacao | 750 ml | ₹ 625 |
| 12 | Desmondji Mahua Curacao | 750 ml | ₹ 625 |
| 13 | Desmondji Orange Liqueur | 750 ml | ₹ 625 |
| 14 | Diva Cachaca | 700 ml | ₹ 2400 |
| 15 | Grand Marnier Liqueur | 700 ml | ₹ 4300 |
| 16 | Jagermeister | 1000 ml | ₹ 3550 |
| 17 | Jagermeister | 750 ml | ₹ 2950 |
| 18 | Jagermeister | 375 ml | ₹ 1495 |
| 19 | Kahlua Liqueur | 750 ml | ₹ 2000 |
| 20 | Limoncello di Capri | 700 ml | ₹ 2600 |
| 21 | Molinari Sambuca Cafe | 700 ml | ₹ 4100 |
| 22 | Molinari Sambuca Extra | 700 ml | ₹ 2300 |
| 23 | Sambuca Vaccari | 700 ml | ₹ 2800 |
| 24 | San Andre Chocolate | 750 ml | ₹ 550 |
| 25 | San Andre Coffee | 750 ml | ₹ 550 |
| 26 | San Andre Pan | 750 ml | ₹ 550 |
| 27 | Smirnoff Gold Collection Liqueur | 1000 ml | ₹ 4800 |
| 28 | Triple sec | 750 ml | ₹ 625 |
| S.No | Name | Quantity | Price |
| --- | --- | --- | --- |
| 1 | Cinzano Bianco Vermouth | 750 ml | ₹1511 |
| 2 | Cinzano Extra Dry Vermouth | 750 ml | ₹1511 |
| 3 | Cinzano Rosso Vermouth | 750 ml | ₹1511 |
| 4 | Martini Bianco | 1000 ml | ₹1850 |
| 5 | Martini Extra Dry | 1000 ml | ₹1749 |
| 6 | Martini Rosso | 1000 ml | ₹1749 |
| S.No | Name | Quantity | Price |
| --- | --- | --- | --- |
| 1 | Amruts Silver Cup Brandy | 750 ml | ₹ 244 |
| 2 | Bejois Napoleon Brandy | 750 ml | ₹ 500 |
| 3 | Bejois VSOP Brandy | 750 ml | ₹ 550 |
| 4 | Bejois VSOP Brandy | 375 ml | ₹ 275 |
| 5 | Bols Brandy X O Excellence | 750 ml | ₹ 500 |
| 6 | Bols Brandy X O Excellence | 375 ml | ₹ 250 |
| 7 | Bootz Authentic Dutch Grape Brandy | 750 ml | ₹ 460 |
| 8 | Clovis XO French Grape Brandy | 750 ml | ₹ 740 |
| 9 | Clovis XO French Grape Brandy | 375 ml | ₹ 370 |
| 10 | Esp Constantino Fine Old Qlty Brandy | 750 ml | ₹ 450 |
| 11 | Hobsons XR Pure French Grape Brandy | 750 ml | ₹ 1100 |
| 12 | HoneyBee Grape Brandy | 750 ml | ₹ 320 |
| 13 | Mac Millan Premium Brandy-With Barcode Back Label | 750 ml | ₹ 310 |
| 14 | Mont Castle French Grape Brandy | 750 ml | ₹ 420 |
| 15 | Mont Castle French Grape Brandy | 375 ml | ₹ 210 |
| 16 | Morpheus XO Blended Premium Brandy | 750 ml | ₹ 500 |
| 17 | Morpheus XO Blended Premium Brandy | 375 ml | ₹ 250 |
| 18 | Morpheus XO Blended Premium Brandy | 180 ml | ₹ 125 |
| 19 | Old Admiral VSOP Brandy | 1000 ml | ₹ 200 |
| 20 | Old Admiral VSOP Brandy | 750 ml | ₹ 180 |
| 21 | TI Courrier Napoleon Gold French Brandy | 750 ml | ₹ 420 |
| 22 | TI Courrier Napoleon Gold French Brandy | 375 ml | ₹ 210 |
| 23 | TI Courrier Napoleon Gold French Brandy | 180 ml | ₹ 100 |
| 24 | TI Mansion House French Brandy | 750 ml | ₹ 215 |
| 25 | TI Mansion House French Brandy | 375 ml | ₹ 106 |
| 26 | TI Mansion House French Brandy | 180 ml | ₹ 51 |
| S.No | Name | Quantity | Price |
| --- | --- | --- | --- |
| 1 | Bardinet French Brandy V.S.O.P | 1000 ml | ₹ 3400 |
| 2 | Courvoisier Cognac V.S. | 700 ml | ₹ 6400 |
| 3 | Courvoisier XO Imperial Cognac | 700 ml | ₹ 7200 |
| 4 | Fauconnier Napoleon Pure Grape Brandy VSOP | 700 ml | ₹ 1800 |
| 5 | Hennessy Vs Cognac | 700 ml | ₹ 3400 |
| 6 | Hennessy Vs Cognac | 200 ml | ₹ 1700 |
| 7 | Hennessy VSOP Cognac | 700 ml | ₹ 8737 |
| 8 | Hennessy X.O Cognac | 700 ml | ₹ 34000 |
| 9 | Martell VSOP Medaillon Old Fine Cognac | 700 ml | ₹ 3250 |
| 10 | Napolean French Brandy-Vsop Bardinet | 1000 ml | ₹ 2700 |
| 11 | Napoleon Couronnier Finest French Brandy | 1000 ml | ₹ 950 |
| 12 | Remy Martin Fine Champagne Cognac V.S.O.P | 1000 ml | ₹ 5300 |
| 13 | Remy Martin Fine Champagne Cognac V.S.O.P | 700 ml | ₹ 12000 |
| 14 | Remy Martin Fine Champagne Cognac X.O. | 700 ml | ₹ 32000 |
| 15 | Shaggy XO Brandy | 2000 ml | ₹ 725 |
| 16 | ST.Remy Authentic French Brandy | 1000 ml | ₹ 3200 |
| 17 | ST.Remy Authentic French Brandy | 700 ml | ₹ 2990 |
| 18 | ST.Remy Authentic French Brandy | 350 ml | ₹ 1750 |
| 19 | St.Remy Authentic French Brandy-XO | 700 ml | ₹ 3500 |
| 20 | Torres 5 Imperial Brandy | 700 ml | ₹ 2800 |
| S.No | Name | Quantity | Price |
| --- | --- | --- | --- |
| 1 | Aberlour 12 years Highland Single Malt Scotch Whisky | 700 ml | ₹ 4750 |
| 2 | Aberlour 16 years Highland Single Malt Scotch Whisky | 700 ml | ₹ 8000 |
| 3 | Ardbeg Islay Single Malt Scotch Whisky Ten Years Old | 700 ml | ₹ 4650 |
| 4 | Bowmore 17 Years Islay Single Malt Scotch Whisky | 750 ml | ₹ 7200 |
| 5 | Caol Ila Aged 12 Years Islay Single Malt Whisky | 750 ml | ₹ 4400 |
| 6 | Cardhu Single Malt Scotch Whisky | 1000 ml | ₹ 3900 |
| 7 | Clynelish Single Malt Scotch Whisky | 750 ml | ₹ 3750 |
| 8 | Cragganmore Speyside Single Malt Scotch Whisky 12 Years Old | 750 ml | ₹ 3800 |
| 9 | Dalwhinnie Highland Single Malt Scotch Whisky 15 Years Old | 750 ml | ₹ 3400 |
| 10 | Dewars Aberfeldy Single Highland Malt Scotch Whisky Aged 12 years | 750 ml | ₹ 2900 |
| 11 | Glen Edwards Pure Malt Scotch Whisky | 700 ml | ₹ 1730 |
| 12 | Glen Grant Single Malt Scotch Whisky | 700 ml | ₹ 3200 |
| 13 | Glenfarclas 105 Cask Strength Highland Malt Scotch Whisky | 1000 ml | ₹ 5050 |
| 14 | Glenfiddich 15 Y.O. Single Malt Scotch Whisky | 750 ml | ₹ 3800 |
| 15 | Glenfiddich 18 Y.O. Single Malt Scotch Whisky | 750 ml | ₹ 10500 |
| 16 | Glenfiddich Special Reserve 12 Years Old Single Malt Scotch Whisky | 750 ml | ₹ 2560 |
| 17 | Glenkinchie Single Malt Scotch Whisky 12 Years Old | 750 ml | ₹ 3750 |
| 18 | Glenmorangie The Lasanta Highland Single Malt Scotch Whisky | 750 ml | ₹ 3800 |
| 19 | Glenmorangie The Original Highland Single Malt Scotch Whisky | 750 ml | ₹ 3700 |
| 20 | Glenmorangie The Quinta Ruban Highland Single Malt Scotch Whisky | 750 ml | ₹ 4200 |
| 21 | Jura Single Malt Scotch Whisky Aged 10 Years | 700 ml | ₹ 2800 |
| 22 | Jura Single Malt Scotch Whisky Aged 16 Years | 700 ml | ₹ 4300 |
| 23 | Jura Superstition Single Malt Scotch Whisky | 700 ml | ₹ 5200 |
| 24 | Lagavulin Islay Single Malt Scotch Whisky Aged 16 years | 750 ml | ₹ 4100 |
| 25 | Laphroaig Islay Single Malt Scotch Whisky 18 Years Old | 700 ml | ₹ 5900 |
| 26 | Laphroaig Single Islay Malt Scotch Whisky 10 Years Old | 750 ml | ₹ 2200 |
| 27 | Oban Single Malt Scotch Whisky | 700 ml | ₹ 2300 |
| 28 | Talisker Single Malt Scotch Whisky Aged 10 Years | 750 ml | ₹ 2300 |
| 29 | The Balvenie Double Wood 12Y.O.Single Malt Scotch Whisky | 700 ml | ₹ 4100 |
| 30 | The Benriach Heart of Speyside Single Malt Scotch Whisky | 700 ml | ₹ 3900 |
| 31 | The Glenlivet Single Malt Scotch Whisky 12 Years Old | 750 ml | ₹ 3200 |
| 32 | The Glenlivet Single Malt Scotch Whisky 15 Years Old | 700 ml | ₹ 3800 |
| 33 | The Glenlivet Single Malt Scotch Whisky 18 Years Old | 700 ml | ₹ 4050 |
| 34 | The Singleton Single Malt Scotch Whisky of Glen Ord 12 Years | 700 ml | ₹ 2700 |
| 35 | The Singleton Single Malt Scotch Whisky of Glen Ord 15 Years | 700 ml | ₹ 3900 |
| 36 | The Singleton Single Malt Scotch Whisky of Glen Ord 18 Years | 700 ml | ₹ 6800 |